Core Leadership

Sarah El Khoury
President & DEI Committee Co-Chair
Integrative Biology
Sarah is a first-year postdoc in the Shapira Lab, at the Department of Integrative Biology. Scientific nomad and raised between Brussels and Beirut. She is interested in understanding how environmental toxins affect the dynamics of gut microbiome.
Hobbies: Yoga, music, travling, playing with the bees and meeting people from diverse cultures!
Favorite song: "C'est une belle journée" by Mylène Farmer
---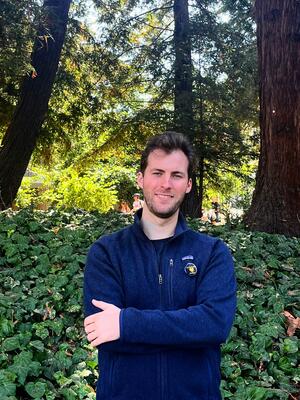 Thomas Elston
Vice President & Professional Development Committee Co-Chair
Helen Wills Neuroscience Institute
Thom is a second year postdoc at the Wallis lab. His research focuses on the neurophysiology underlying cognitive processes.
Hobbies: Hiking, squash, reading, socializing
Favorite song: "On hold" by Jaime XX

Diana D. Moreno Santillán
Secretary
Integrative Biology
Diana is a second year postdoc at Vazquez-Medina lab. She is an evolutionary biologist, born and raised in México City. Her research is focused on understanding the evolution of immunity and aging in mammals, with special focus on bats and seals.
Hobbies: Dancing, traveling, surfing, and hiking.
Favorite song: Simple song- The Shins

Esther (Jeong Yoon) Kim
Treasurer
Molecular and Cell Biology
Esther is a second year postdoc at the Robey lab, studying the development of immune cells in the thymus.  Esther is broadly interested in how cells differentiate, and she spends a lot of time pipetting them up and down in the lab.
Hobbies: Watching films (and thinking about what to screen at BPA's Film Club), playing tennis, and cooking (there is much joy to be found in butter, salt, and sugar)
Favorite song: Soundtrack from Cinema Paradiso
Leopoldo Mejia
Social Committee Co-Chair
Lawrence Berkeley National Laboratory
Leopoldo is a third year postdoc in theoretical chemistry. Broadly speaking, he develops quantum mechanical methods for studying molecules and nanostructures.
Hobbies: rock climbing and swimming
Favorite song: "Sonido Bestial" by Richie Ray and Bobby Cruz
David Quiroga
Social Committee Co-Chair
Helen Wills Neuroscience Institute 
David is a fourth year postdoc at the Knight Lab investigating how our brains allow us to process, imagine and mentally manipulate sounds.
Hobbies: Salsa dancing and cycling.
Favorite song: "Yo vengo a ofrecer mi corazón" by Fito Paez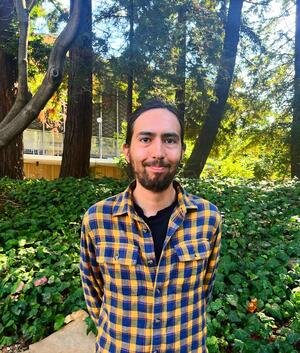 Rafael Quintero-Bermudez
DEI Committee Co-Chair
Department of Chemistry
Rafa is a second year postdoc . He studies ultrafast electronic phenomena in solids, but really he just fiddles with lasers and big chambers all day. "Now where did I leave that wrench…."
Hobbies: Eating, rock climbing, cycling and making food.
Favorite song: "Labios rotos" by Zoe and "Acid Mountain" by Moon Hooch

Patrick Spaulding Ryan
Professional Development Committee Co-Chair
School of Law
Patrick Spaulding Ryan is a Fractional General Counsel, investor, and advisor specializing in high-growth tech startups, currently affiliated with PSR Law Firm. With over 19 years of experience. Patrick's expertise extends to law and tech research as a current Visiting Scholar at the UC Berkeley - School of Law, where he also mentors at Berkeley SkyDeck.
Bernardine Rinkel
General Board Member
Chemical and Biomolecular Engineering
Bernadine Rinkel is a postdoc in the Chemical and Biomolecular Engineering Department specializing in the field of energy technologies, with a particular focus on energy storage and distributed resources. Bernadine's research revolves around lithium-ion batteries and their intricate electrochemical processes. Bernadine earned her Ph.D. from the University of Cambridge in 2022.