Leveraging your PhD skills for Consultation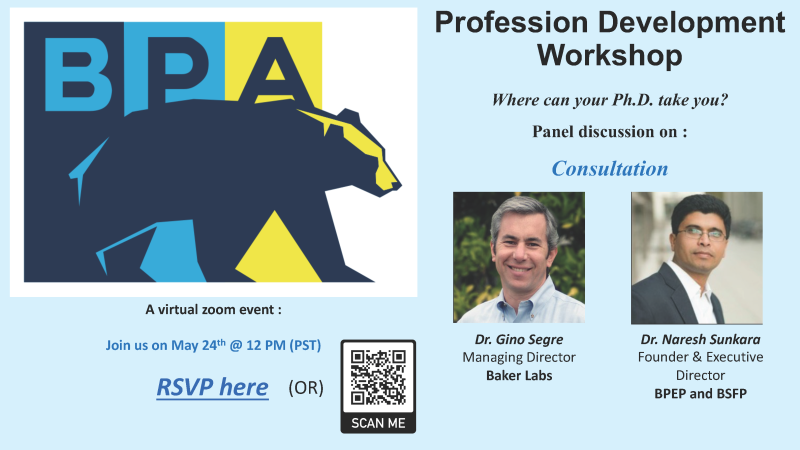 As PhDs we develop valuable skills relevant to research. Without most of us even realizing, you gain transferrable skills relevant to managing, accounting, networking, planning, developing and leading. These are extremely valued not only in academic environments but also in industry. One way is to act as a consultant! BPA is organizing a workshop for postdocs and grad students .
We have expert panelists sharing their experiences and providing advice on how to foray into the world of consultation as a career or a side gig as a postdoc or grad student. In recent years, consultants have forged their mark in industry as founders and board members of companies - this could be you!
Join us on Zoom May 24th, Tuesday 12pm - 1pm! Please register here!